Use the menu above to learn more about The Social Endocrinology Laboratory and our ongoing research.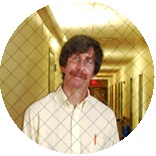 Dr. Robert Josephs, Principal Investigator
Welcome
Welcome to the Social Endocrinology Laboratory at the University of Texas at Austin. Our research objective is to explore the psychological and physiological mechanisms in the emergence and maintenance of clinical outcomes such as anxiety disorders, depression, post traumatic stress disorders and psychopathy. Experimental findings from our laboratory and the field at large demonstrate that studying the person in the appropriate environment provides holistic understanding of the essential mechanisms and differential outcomes in health and illness. In the past decade, we have used a combination of methods from human neuroendocrinology, molecular genetics, and social psychology to explore various research topics. Our most recent finding shows that pre-deployment levels of testosterone and cortisol interact with war zone stress to predict symptoms of anxiety disorder in soldiers deployed in Iraq.